Marsh Million up for grabs
31 July 2014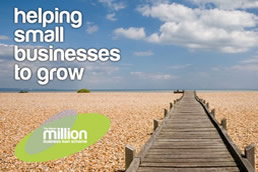 The Marsh Million is three year £1 million fund supported by Magnox, Kent County Council, Shepway District Council and Ashford Borough Council to encourage economic development on and around the Romney Marsh to mitigate the socio-economic impact of decommissioning Dungeness A site.
There are two key aspects to the scheme:
A Business Loan Fund to provide interest free loans to start-up and small businesses.
An Economic Projects Fund to provide grants to projects which support the growth and diversification of the local economy.
Magnox has contributed £500,000 to the scheme which is set to create 140 jobs and support 110 businesses during its lifetime.
For more information visit Marsh Million